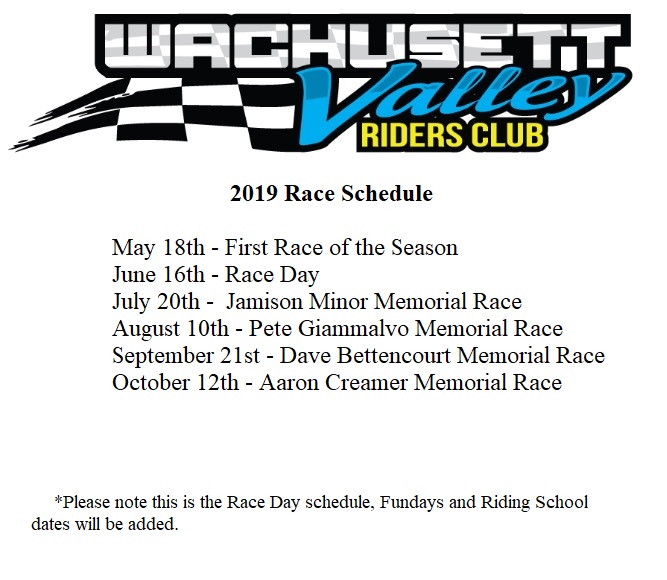 These will be the Race Day times until further notice.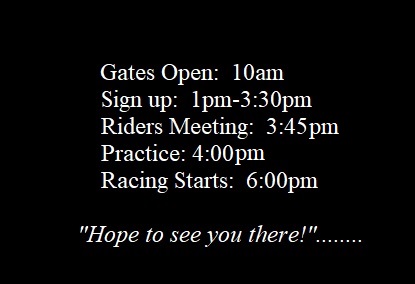 *Reminder.....We will be stressing our Mandatory Sound Ordinance testing of 98 decimals....This will be strictly enforced....Thanks for your cooperation.
Wachusett Valley Riders 1st Annual Jamison Minor Memorial Race 2017
Saturday June 10th marked our 1st Annual Jamison Minor Memorial Race. Jamison was loved by all, his quiet personality, love for flat track racing and his skills on the track. He was a great rider who knew what he was doing when he got on his bike, and well respected by the racing community. He was a wonderful son and caring brother. Jamison got into racing at an early age with his dad, Scott Minor and went on to race AMA flat track turning pro in 2012. It was at the American Flat Track Singles event in Charlotte, NC on April 1, 2017 that this young 21 year old suffered injuries from a horrific first lap crash that took his life sadly the next day.
As all of us are still mourning this tragic loss, the racers, family and friends got together to remember at our 1st Memorial Race in honor of him. It was a beautiful weekend, the track was packed with riders and spectators. We started with the riders and track crew out on the track, lining up in the infield and over the TT jump for pictures in remembrance.
The race day began and what a day of racing it was, Jamison's sister, Jazmyn even geared up and joined in racing the "Quick Chix" class. Halfway we did a Memorial lap in his honor, there was not a dry eye as Scott Minor, Kari Elliott (Mom & Dad), Jay Maloney, Jazmyn Minor, Jake Constantine, Shane Narbonne (carrying the flag), Asa Iris, Ben Gloddy and our own Mary Giordano took to the track. We also ran a 27 lap 450 Pro race which was an unbelievable race to watch, congratulations on Jay Maloney's 3rd place finish, Shane Narbonne's 2nd place finish and to Jake Constantine on his 1st place win.
We would like to thank all that showed up and to the track crew for making this day an event to never forget. Also we would like to share our condolences to the Minor family and all those who were close to him, you will be greatly missed by all....Godspeed #27u.
Thoughts and Prayers to the Family from all of us at WVR... Godspeed 27u